All practitioners on this page have studied intensively with me for years. Some of them have been working with me for 8 years in the physical realm and many more years in the higher realms. Each individual below has been taught the principles of the 7 Gateways. They come from their heart and are watchful of the ego. They hold a safe and sacred space for you to heal, and move into greater degrees of empowerment.
Stamp of approval and certification by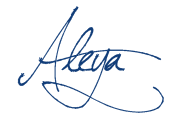 Ashley England
559-307-8059
www.ashleyengland.org
WWW.EARTHOM.NET – For Musicians
Ashley works over the phone and also with clients at her office in Santa Cruz. She is soon to be a licensed Acupuncturist. She is a vibrational medicine practitioner, herbalist, aroma therapist, Pranic healer, and a certified practitioner of the 7 Gateways. Ashley's mastery and joy is helping people open their ability to hear the angelic realm and access their own healing source. She also works with renowned musicians helping them open their intuition, clear blocks, and activate their inspiration. She also specializes in pediatrics.

Anna Lopez
559-217-5888
 Anna Lopez is a Licensed Minister, vibrational healer, shaman, sound healer, certified 7 Gateway practitioner, Reiki master, shaman drummer, ceremonialist, flautist. She reads the Akashic records, and uses tuning forks. When people hear the voice of Anna they find and feel a sense of deep peace. She helps people master meditation, breathing, visioning, and manifesting, Her joy is helping people clear the blocks that prevent the happiness and joy within.



Anna Lazcano
559-240-1135
Anna works with people and animals long distance and at her office in Fresno, CA. Anna is a certified Pranic healer, and a certified 7 Gateway practitioner. She also does Feng Shui, crystal healing, iridology, tuning forks, and energetic cosmetic healing.
Anna loves to help animals and people clear emotional challenges that prevent them from finding peace and calm. She makes candles, essential oils, bath salt, and personal sprays that help people move into the vibration and manifest that which they intend.

Diane Agee
707-884-4046
Diane Agee lives and works on the southern Mendocino County coast located about 3 hours north of San Francisco. As CEO of Redwood Coast Medical Services and Anderson Valley Health Center, she oversees the operations of four small community health centers located in isolated, rural areas. Her certification as a 7 Gateways practitioner has allowed her to fully utilize her skills and demonstrate her ability to develop co-creative, high-quality patient-centered health homes. The staff of each health center work to engage their local community in the adoption of healthier lifestyles, self- management goals, and a holistic and integrated approach to improving health. Diane understands that if staff are working in a happy, positive, healthy environment they can create a safe and sacred space to care for their clients. By using the 7 Gateways protocols and guiding principles as her foundation, Diane is able to fulfill her passion, vision and mission to be of service. For the last 15 years Diane has been the C.E.O. of a not for profit community health center in Mendocino, CA. She has 30 years of experience in health care management, and is also a certified 7 Gateway practitioner. Her joy and mastery is helping organizations implement the principles of the 7 Gateways. She has the ability to help organizations create healthy, productive, co-creative work environments.

Diane Bohne
dianebohnaphotography.artistwebsites.com
Inspired and Supported by the 7 Gateways, I live my life as a whole, all as one. This concept was with me from birth and I did not realize it until I began to study the 7 Gateways in my life. Peace, happiness, joy, abundance, love and inspiration now travel with my soul essence and I find so much gratitude in sharing these tools with all. I live in nature on a daily basis and I have a strong connection with animals and this planet on which we all reside. My passion is life in harmony with nature and providing opportunities for individuals to get a feeling of a grounding foundation. Sometimes stepping backwards to find the simplest of answers will open new pathways.

Jeannette Dashjian
559-226-5693
JD@RELAXEDREVITALIZED.COM
WWW.RELAXEDREVITALIZED.COM
Jeannette works with clients at her office in Fresno, CA. Jeannette has been in the field of alternative medicine for 28 years. She is a 7 Gateways practitioner and Teacher and a Certified Advanced Pranic Healer. She helps people with breathing exercises and meditation. She has given workshops on Tai Chi as a spiritual practice, also on how to do spiritual protection and set intentions for the day. Jeannette's mastery is helping people clear their physical, emotional, and relationship issues and challenges. She has had amazing success at helping people shift serious health conditions and restore health and vitality.

Judith Hughes
WWW.INTENDHEALTH.COM
JHUGHES@INTENDHEALTH.COM
707-937-3660
Judith works over the phone and also does house calls in Mendocino County, CA. For 20 years she has been in the field of alternative medicine. In 1997 she became a licensed Acupuncturist in California, she is a certified 7 Gateway practitioner. She also makes flower and gem essences and distributes them worldwide. Judith loves to help people get to the root of whatever it is they are struggling with and release the challenging vibration.



Noa Kristi
Noa is a certified 7 Gateway practitioner. She is very grounded and is not an energy practitioner but more a consultant to help you find practical tools while holding the awareness of high vibrational principles. She provides practical solutions for everyday challenges. She is the least woo woo out of the whole group. 🙂 Call her when you need to know what to "do." Rates: She works with people by phone appointment only and on a sliding scale depending on the situation. (i.e. depending on the drama factor. 🙂 She also has a great sense of humor. Can you tell…

Roberta Kight
(805) 264-5193
Roberta sees clients out of her home office in Nipomo, CA. She is a certified 7 Gateway practitioner, Reiki practitioner, crystal healing, intuitive reader, and does tarot readings in person and over the phone. Roberta's joy and mastery is to help people clear blocks that prevent them from walking a life of purpose and meaning.

Yvonne Roza
I work with energy (read: Essence of life, Chi, Divine Light, Creator force, God…that life force energy that everyone knows and calls by a different name.) Everything is energy, everything has a vibrational frequency. These frequencies can be "out of tune" with each other. For instance, various parts of the body can be out of balance, creating DIS-ease and health problems. The emotional body can be out of harmony, creating stress, depression, irritation, etc. Relationships can be out of harmony, our emotions, our thoughts, events, automobiles, environment…our walk through life.